Hello!
For the past twenty years, I have worked as a Toronto based freelance set & costume designer for theatre and opera. Most of my early work involves collaborations with independent theatre and mid-sized theatre companies such as fu-GEN Asian Canadian Theatre Company, Cahoots Theatre Projects, Modern Times Theatre, Native Earth Performing Arts, and Factory Theatre to name a few. More recently, I have been given the opportunity to work with larger regional companies such as The Shaw Festival, Soulpepper Theatre Company and The Stratford Festival. My current career aspirations have become very focused in the past five years; while not abandoning designing for theatre and performance here in Toronto, I have been successfully building up the foundations needed to create a career that includes designing for opera across Canada and and the United States and hopefully eventually abroad.
I am blessed to have worked with many great collaborators who have taught and inspired me over the years. Because of them, I have been able to hone my skills as a visual storyteller and develop my own approach to design.  In all my work, I aspire to be honest, genuine and truthful to the narrative. I design for the narrative, not the room, nor my own ego. As a designer, my job is to champion the narrative, but not to overpower it. I try to distill the story down in order to leave room for the other production elements by my fellow collaborators, especially the director's vision, the work of the actors, and other designers. I love being surprised, amazed, and inspired by what my colleagues bring to the collaboration. I do not subscribe to that approach that any one individual can call themselves "The Scenographer" of a production; rather it is the collaborative effort of creating that creates the scenography of the production as a whole as none of us exists without each other.
I am very grateful for the many opportunities I have been given in my career to date, and I feel confident that my particular work ethic and rigour for a narrative and dramaturgical approach to design can eventually, through continued practice, hold its own on an international level.
Thank you very much for your interest in my work.
Camellia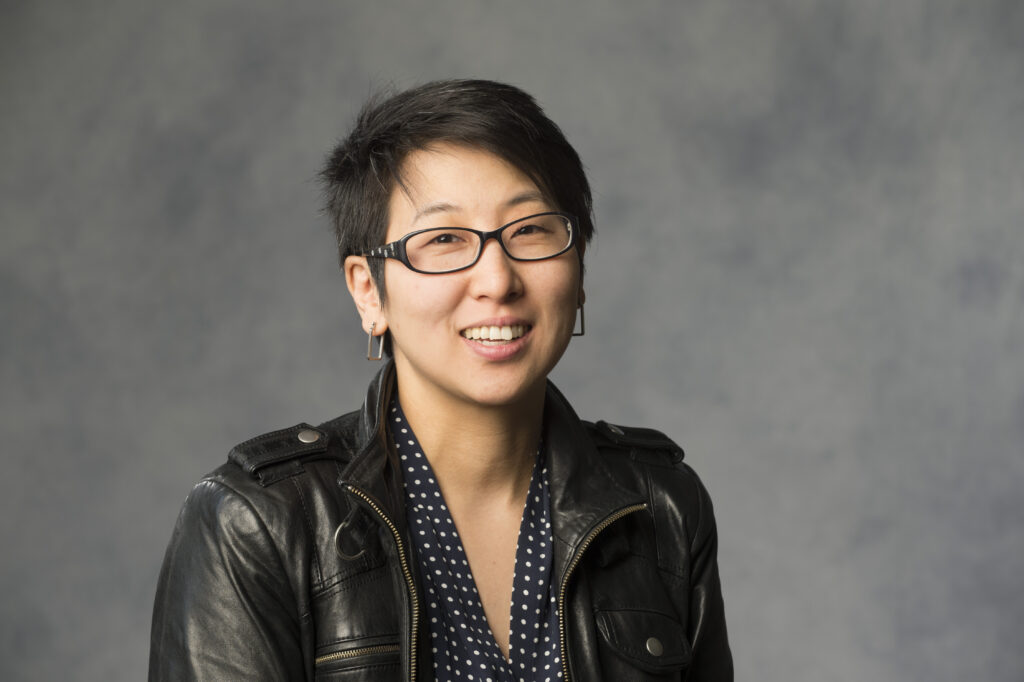 BIOGRAPHY
Camellia Koo is a Toronto based set and costume designer for theatre, opera, dance and site-specific performance installations.
Recent designs for opera and ballet include new costume designs for La Bohème (Santa Fe Opera); sets and costume designs for Turandot (Helikon Opera, Moscow), Shawnadithit, Rocking Horse Winner, and The Shadow (Tapestry New Opera), Macbeth (Minnesota Opera), Hansel and Gretel, Carmen and The Tales of Hoffman (Edmonton Opera), Simon Boccanegra and Maria Stuarda (Pacific Opera Victoria), The Lighthouse (Boston Lyric Opera), Bremen Town Musicians, Second Nature, The Magic Victrola (Canadian Opera Company- Opera for Young Audiences), Marilyn Forever (Aventa Ensemble), Pélleas et Mélisande, Turn of the Screw, La Bohéme (Against the Grain), and sets and costumes for Sleeping Beauty (Ballet Jörgen).
Recent designs for theatre include Henry V, Baroness and the Pig, The Orchard, Middletown, Adventures of a Black Girl in Her Search for God, Lady From the Sea, The Sea, When the Rain Stops Falling, Topdog Underdog, Peace in Our Time, In Good King Charles' Golden Days, and The Stepmother (The Shaw Festival); Innocence Lost and August Osage County (Soulpepper Theatre Company), Oedipus Rex, The Changeling (The Stratford Festival), Wormwood, A God in Need of Help, Mimi, This is War, East of Berlin (Tarragon Theatre), The Wanderers, Bombay Black, The Sheep and the Whale (Cahoots Theatre Projects), The Ugly One (Theatre Smash), Sultans of the Street and Blue Planet (Young People's Theatre), amongst many others.
She is a graduate of Ryerson Theatre School (technical production), and completed her M.A. in Scenography at Central Saint Martins College of Art and Design (U.K.) and the Hogeschool voor de Kunsten (Utrecht, the Netherlands).
Camellia has received six Dora Mavor Moor Awards (Toronto), a Sterling Award (Edmonton), a Chalmers Award Grant, shared the 2006 Siminovitch Protégé Prize, was a member of the Third Prize team at the 2011 European Opera Directing Prize, and most recently received the 2016 Virginia and Myrtle Cooper Award for Costume Design. In 2018, she was shortlisted for the Siminovitch Prize for Excellence in Theatre for Design.
Upcoming plans include set and costume designs for Man and Superman (The Shaw Festival), set and costume designs for Jacqueline (Tapestry New Opera), set designs for Treemonisha (Volcano, Stanford, San Fransisco Opera, Washington National Opera, Southbank Centre), set designs for Rigoletto (Edmonton Opera) and set and costume designs for Candide (Edmonton Opera), and a new production of The Mahabharata (Why Not Theatre/The Shaw Festival).